Hi, I'm Zander...
…but my full name is Alexander Pease. I'm an entrepreneur, product lead, and angel investor living in New York City. Right now, I'm figuring out my next project.
WRITING
AI
Product
ABOUT ME
I'm currently figuring out my next project. Part of the journey is writing (for the first time in a long time) and angel investing (for the first time).
Most recently I ran Platform at Hyperscience, a Series E company applying AI to enterprise automation. This included running 1/2 our Product Management team as well as stepping in as interim VP of Product Design.
Prior to that, I co-founded Nomad Health, a marketplace for temporary clinical staffing, and led the Product team through our Series B, by which time we had worked with a few hundred hospitals and had raised $20M in VC funding. Nomad continues to do quite well. During my time at Nomad I was also a partner at First Round Capital's Product Co-Op, a small scout fund that made pre-seed investments in Parade, Universe, Light, and a few other cool companies.
I started my career on the Union Square Ventures investment team, leading research in blockchain and digital healthcare spaces.
I read 1/3 sci-fi, 1/3 novels, and 1/3 non-fiction. As a lifelong classical pianist, I grew up studying at Tanglewood and the Shanghai Conservatory of Music. I have (briefly) performed at Carnegie Hall. For the past few years I've been studying jazz improvisation. I was a (mediocre) D1 athlete, specifically a long jumper who walked on to the Princeton track team. Now I play soccer and boulder for fun. Most importantly, I'm the proud dog dad of a mini bernedoodle named Lua.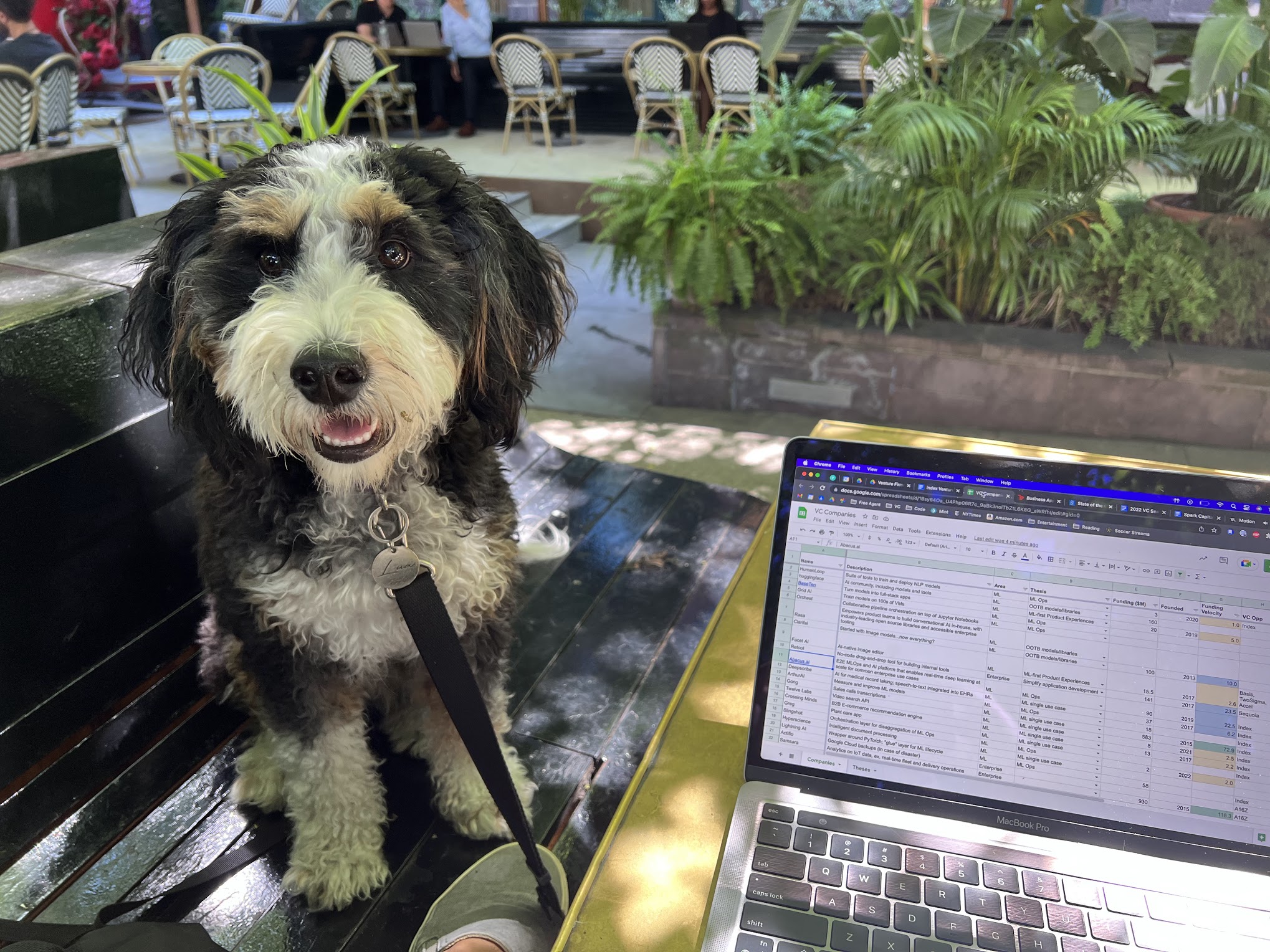 Caption: The only important thing on this website.